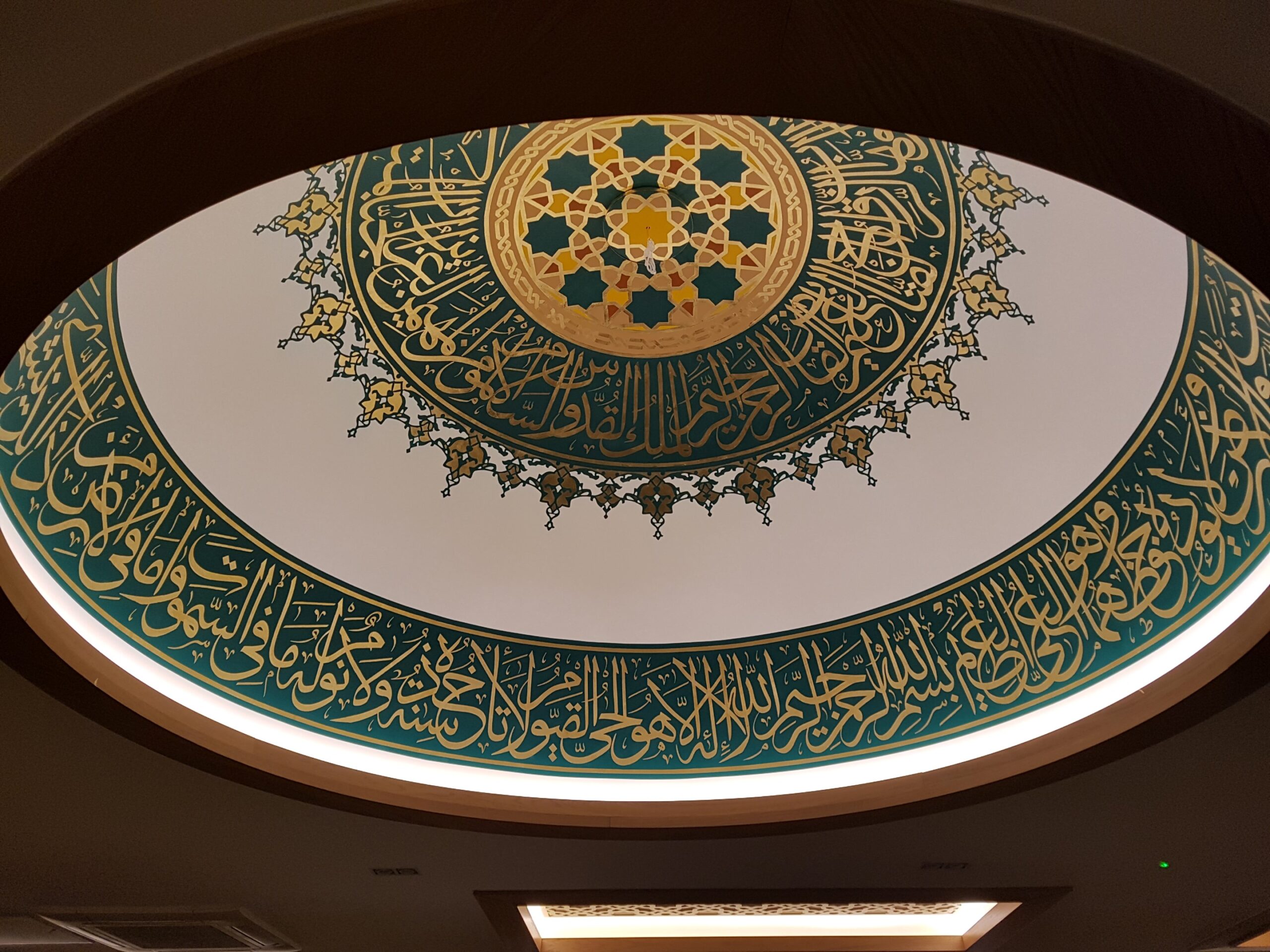 The first of its kind in Scotland.
I was commissioned by Masjid Al-Khazra in Glasgow to paint an internal dome, measuring 3 meters in diameter. It was in January 2019 I was approached and since then up until May 2020 I was planning this project. The dome is composed of a bespoke Arabic calligraphy and geometric design in the centre. It is held together with colours themed around the newly decorated and renovated hall.
It was completed on the 23rd of August 2020 within 3 months of on-site work.
The geometric design was designed based around the octagon patterns which can be seen on the carpets and walls of the hall. The outer calligraphy reads the Ayat-ul-kursi, a verse from the Quran (2:255) and the inner circle contains 20 of the names of God in Islamic tradition. The whole project took almost 3 months with work commencing in May and ending on the 16th of August 2020.