Events
Past Events & Workshops
I've traveled round the UK to perform live calligraphy and teach beginners workshops. In April 2016, I visited Al-Noor School in Aberdeen to introduce a group of kids to Arabic calligraphy. Then, a year later, I re-visited them with a better and more refined course.
For a standard workshop, I would start by covering the basic principles of Calligraphy. That means the rules of proportions, how the hold and move the pen correctly. Once the group gets a grasp on how to use the pen, I take them through the alphabet and they are soon writing words. By the end of the session, they should be confident taking calligraphy forward and practising other styles by themselves or with friends.
There is plenty of opportunity to ask questions and get help from myself, and I bring along my own work as inspiration. I can work with younger kids and also adults.
-Principles of calligraphy
-Various styles
-Practicing words and sentences
-Access to Qalam (Reed pens) and ink
-Help in all areas of writing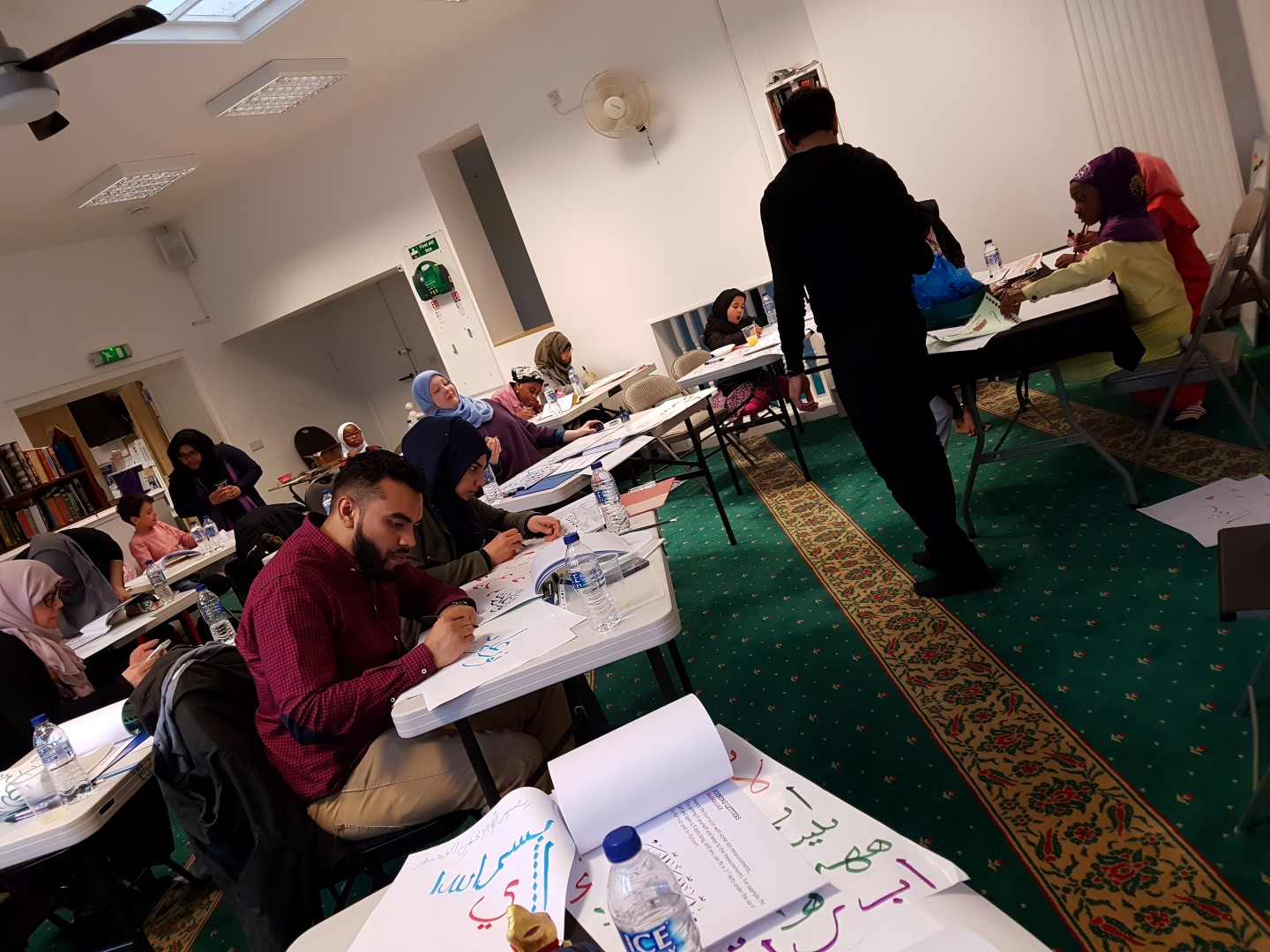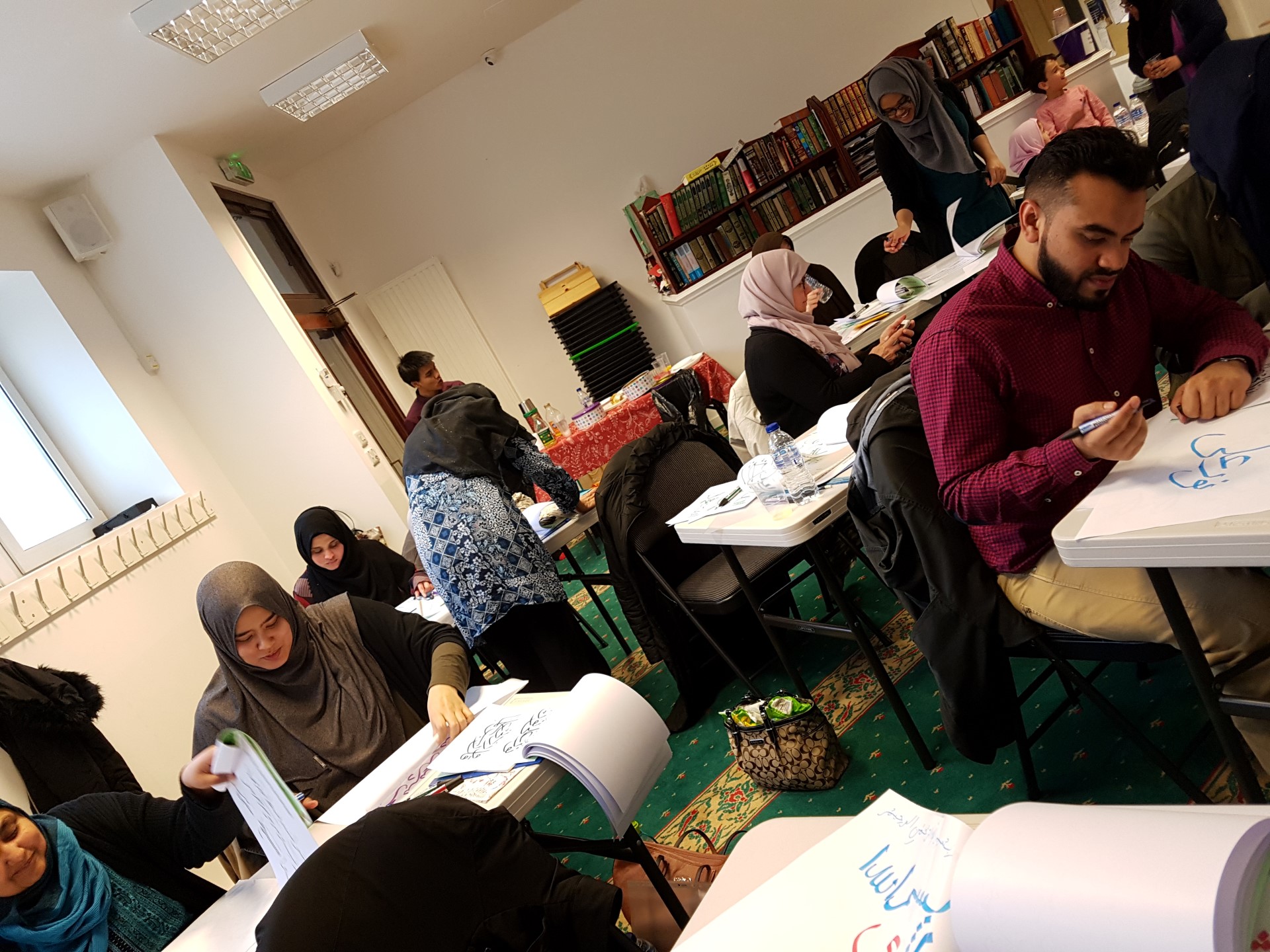 To plan a workshop with your group, or to have me do live calligraphy at an event, email me at azim@rehmatdin.com.
Get in touch